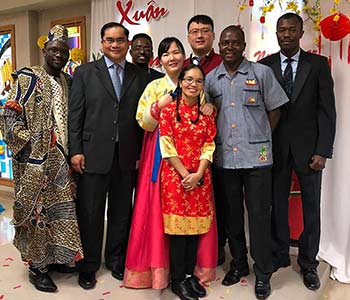 As a member of the Divine Word Alumni Association, you are part of an intercultural, global community.
Check out upcoming events to help you foster the relationships you've already built or reconnect with friends who you haven't seen in a while. Or take a walk down memory lane as alumni members like you reminisce about the school days that shaped their lives in the Take Me Back page.
Reach out with the Contact Us form and give us an update. We are here to strengthen your Divine Word roots and build community among all members.
Hope to hear from you soon!