St. Francis Xavier Seminary - Duxbury
1912
In the early 1900s, Divine Word Missionaries were looking to expand their presence on the East Coast following the 1912 opening of a minor seminary in Girard, Pennsylvania. With its large and faithful Catholic population, the Boston area was selected as a prime location. It was also home to Cardinal William Henry O'Connell, who was known to have an interest in missions. After learning that the Society of the Divine Word had plans to open a Black seminary in Mississippi, Cardinal O'Connell offered a gift of $1,000 to help the project get started. Fr. Provincial Peter Janser visited the cardinal to show his appreciation in May 1922, and also asked permission to open a high school seminary in the archdiocese. Not only was the request approved, but Cardinal O'Connell went so far as to suggest that his summer residence, "Miramar," in Duxbury was for sale and could be a suitable option. The 27-acre property included three buildings. It didn't take long for Father Provincial Janser to visit the site, request permission to form an SVD community and secure approval to purchase the property. By that October, the first academic class of high school boys arrived. They moved into a barn, which was converted into a classroom, gym and wash-up area.
1920s
The first staff included Divine Word Fathers Anthony Hullin as rector, Joseph Murphy and William Ross as academic staff, and Divine Word Brothers Patrick Dunnigan and Bernard Husmann in charge of kitchen, maintenance, and vehicles. The seminary was officially dedicated to St. Francis Xavier, but most of the SVDs simply called it "Miramar." The first gradation took place in 1928. By then, Miramar was serving as both a four-year high school and a two-year college seminary. Enrollment swelled to 40 students.
1930s
A three-story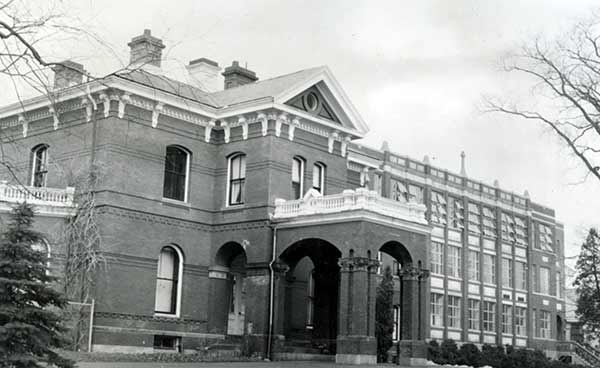 school building was erected between 1931 and 1934 in large part thanks to Fr. Hugo Aubry. The top floor was a dormitory built to accommodate 130 students. The other two floors housed classrooms, a library, business offices, an infirmary, and parlors. A large kitchen and several dining rooms were located in the basement. It was no small undertaking, considering that the Great Depression left the Miramar community in a challenging financial situation. School leaders struggled to make loan payments to the bishop for the property while financing the new construction. To top it all off, there were staff shortages and recruitment obstacles. The community needed a win.
Thankfully, enrollment numbers started to climb after the new school building was completed in 1934. Just one year later, the school boasted 100 students. The largest graduating class in the history of Miramar numbered 25 students in 1950, of whom seven were ordained in 1960.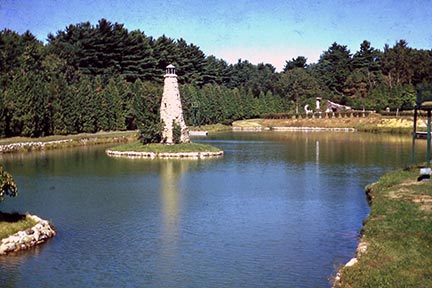 Sports were always an important aspect of life at Miramar. In 1928, the Brothers and students worked together to clear and dredge an old cranberry bog and transform it into a swimming pond. A second pond was excavated by hand in 1935, but refilled in 1941. The fields designated for baseball and football were leveled by the students themselves. The grounds also featured an Agony Grotto designed and built by Bro. Fridolin Iten in 1938.
From 1940 to 1968, the Miramar Summer Camp was a popular vacation spot and a home away from home for hundreds of boys each year. The annual fundraiser was a financial success and also helped improve public relations in the area. A new gym was built in 1948 and the following year, students started work on a new football field.
1950s
In the early 1950s, enrollment figures started to decline. Minor seminaries across the country reported similar issues. Religious orders determined that many boys and their families no longer deemed it desirable to attend seminary directly after completing eighth grade. Miramar High School closed officially in 1957, but the closing of the minor seminary signaled the beginning of the community's next chapter. In the fall of 1958, Miramar reopened as a junior college for men who expressed a desire to follow a vocation as Divine Word Missionaries. Graduates from the various SVD high school seminaries across the country made their way to Miramar to earn an associate of arts degree in the new two-year program.
With an older and more mature student body, administrators decided to keep traditions like the yearbook, intramural sports and a weekly newsletter but also developed new programs, like drama. They also helped students experience and learn about the local culture through day tours in the area.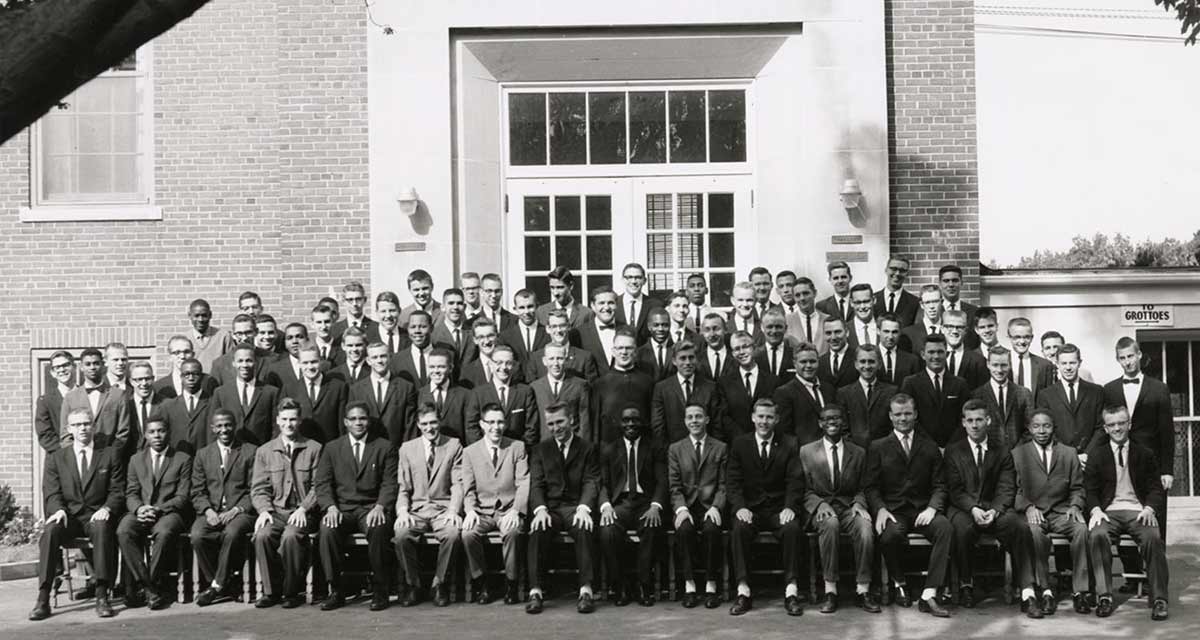 1962 Seminarians
1960s-1980s
The last class of junior college graduates left Miramar in 1965. At that time, the new school in Epworth, Iowa became the central college for Divine Word Missionaries in the United States. Some of the SVD community at Miramar received new assignments, while a few others remained. The mansion/faculty house became a retirement home for elderly confreres and missionaries returning to the States. The main academic buildings were leased to various educational institutions until 1982, when a developer bought the property.
There is still an active community residing at what is now called the Miramar Retreat Center.
Rectors at Miramar
1922–1928 Father Anton Hullin
1928–1929 Father Anton Kolodziej
1929–1934 Father Hugo Aubry
1934–1937 Father Maximilian Hoffman
1937–1940 Father Joseph Ford
1940–1943 Father Augustine Loechte*
1943–1949 Father Bruno Hagspiel
1949–1952 Father Joseph Busch
1952–1955 Father Thomas Lavin
1955–1958 Father Robert Hunter
1958–1961 Father William Hunter
1961–1967 Father Edward Norton
1967–1970 Father Kenneth Reed
1970–1973 Father Edmund Morman
1973–1975 Father Edmund Morman - Praeses
1975–1979 Father Joseph Gunning - Praeses
1979–1983 Father Joseph Gunning
1983–1990 Father Paul Connors*
1990–1996 Father Donald Skerry*
1996–2005 Father Robert Jones*
2005–2011 Father Donald Champagne*
2011–present Father Thomas Umbras*
* Rector and Director of Retreat Center
---
The text of this page is an adapted version of Communities of the Word, The Miramar Story by Fr. Joseph Connolly, SVD et al.