St. Mark Seminary - Erie
When the Divine Word Seminary in Girard, Pennsylvania closed in 1969, the remaining students and some of the staff moved to a diocesan school named St. Mark Seminary in the nearby city of Erie. There, the SVD students lived among their diocesan classmates. St. Mark also operated a college seminary where some of the high school SVD faculty members contributed their services. There were three SVD faculty members who served as high school teachers as well as spiritual directors. The SVD vocation director also maintained a room there for extended periods.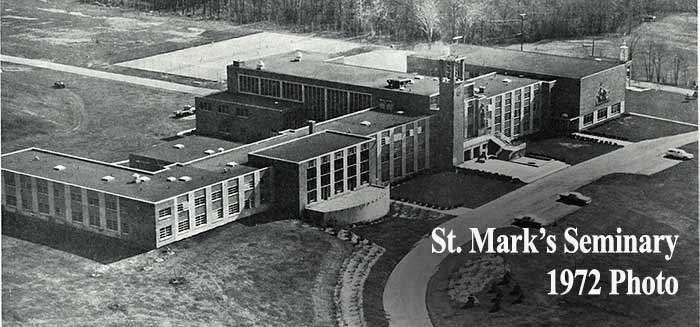 According to yearbooks from this time period, students woke early each day to grab breakfast in the refectory before heading to the chapel for morning prayer. Then they went to class, attended Mass in the late morning and had lunch. Afternoons were filled with more classes and free time for sports and other activities. In the evenings, students studied, ate supper and then at 9:30 p.m. they put their books away to return to the Chapel for nightly prayers. High school students were expected to have lights out at 10:30 p.m.
A few times each year, the SVD community from St. Mark's traveled to Girard or to the SVD house in Conesus, New York for a retreat they called "SVD Weekend." The short getaways provided an opportunity for students to learn about the history of Divine Word Missionaries and forge a bond with one another. Occasionally, SVD candidates from Epworth made presentations at the weekend retreats to give the high school seminarians a glimpse into life further down the formation pathway.
According to an official from St. Mark Seminary, there were over 100 Divine Word high school students from 1969-1983, mostly from the surrounding area of Western Pennsylvania, Western New York, and Eastern Ohio. Many students left the seminary after their first or second years to return to their hometown high schools. A very small number of students moved on to Epworth to continue their formation with the Society.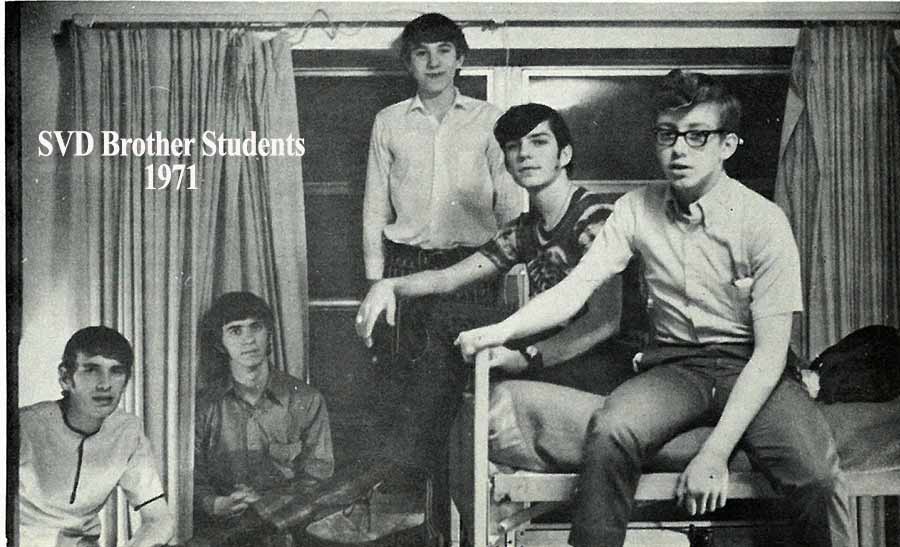 One SVD formation leader from St. Mark Seminary estimated that there were between 20 and 30 Divine Word students at St. Mark's between the years of 1976 and 1980. He also noted that a very small number of students continued their formation with the Society.
SVD students left St. Mark in June 1984 when the Diocese of Erie closed the minor seminary.
The college seminary is still open with seminarians from the Diocese of Erie and neighboring dioceses.