East Troy Alumni Gather
Annual gathering -- June 24, 2023.
---
Alumni and their families gathered at Divine Word Seminary in East Troy, Wisconsin on June 24, 2023. Each year on the last Saturday in June, former students, their families, SVD priests and brothers make their way to the former high school seminary campus.
It's a time to reminisce, meet new friends and remember the good times at East Troy. The last Saturday in June is set in stone so if you haven't attended the gathering in a while (or maybe forever) mark your calendar for June 22, 2024.
Here are a few photos from the day.
From left: John Panek in kayak, Len Uhal, Fr Jorge Zetino SVD, Brian Ries, Deacon John Schmidt, Mike Witte, Mike Gaughan, Byron Wade, Denny Luster, Ralph Hein, Fr Fred Timp SVD, Mark Byerly, Mike Ostrowski, Paul Dinh Nguyen, Bob Riddle, Jim Nadolny, Jim Kelly, John Ceisel, Henry Perez, John Cox (we think), Mike Fox, Bro Bernie Scherger SVD, Dave Nadolny, Mike Perez, Jay Canastra
Others attending but not in photo: Thad Smyczek, Rick Riddle, John Conroy, Bro Damien Lunders SVD, Fr Tim Lenchak SVD, Andy Loewen, Engelbertus Salmon, Franciste Mervil, Ladouceur Flarissaint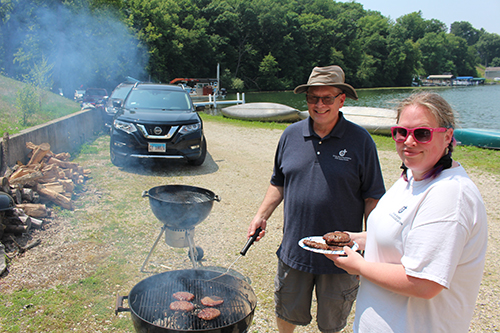 Brian Ries and his daughter Erika get grilling in time for lunch.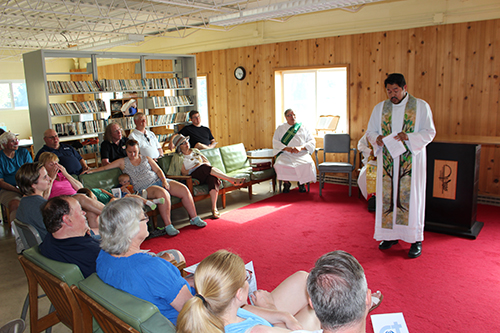 Recently ordained Fr. Jorge Zetino, SVD, presided at Mass on Saturday evening.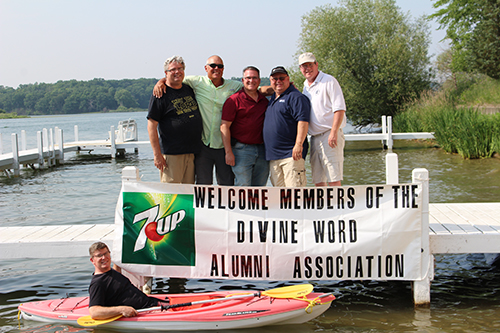 Members of the Class of 1983 celebrating their 40th Reunion.
Those pictured: John Panek in the kayak, John Schmidt, Andy Loewen, Ralph Hein, Len Uhal and Mike Gaughan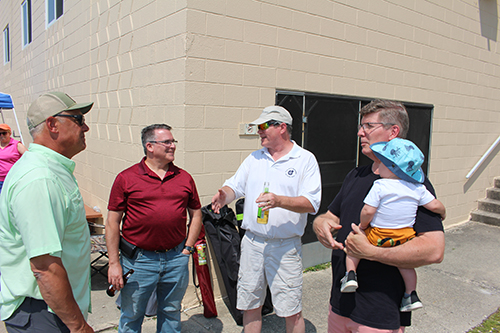 Andy Loewen, Ralph Hein, Mike Gaughan, John Panek and John's grandson.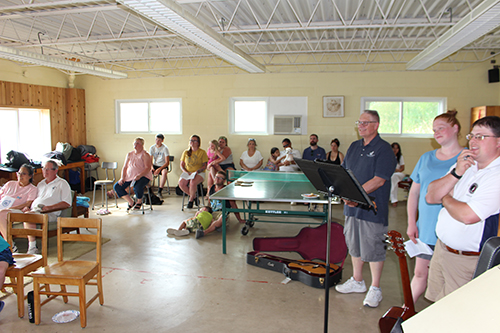 Celebrating mass together is a hightlight of the gathering.
---