Trip of a Lifetime!
Join Divine Word Alumni and travel to many locations vital to the history of the Society of the Divine Word.
---
"Not only will we spend a day in Steyl, we'll visit St. Arnold's home in Goch, Germany and the home of St. Joseph Freinademetz in Oies, Italy, nestled in the beautiful Dolomite Mountains. We will also visit our worldwide headquarters in Rome and the SVD retreat center in Nemi, Italy. In between, we'll visit many other exciting places in Europe," said Fr. Thang Hoang, SVD.
This trip is an opportunity to get up close and personal with some of the most important places in SVD history. Whether you're traveling alone, with a loved one or with a group of friends, you'll have a chance to meet other people who have connections to the SVD. And who better to serve as your host than Divine Word Missionary Priest Fr. Thang?
Fr. Mike Hutchins, SVD was part of a group that attended the tour in 2007. Based on his own experience he recommended participants be open to wonderful surprises during the trip, both spiritual and otherwise.
"The most meaningful part of the tour for me were the moments of prayer and reflection at the memorial and burial site of St. Arnold Janssen, founder of the SVD and Holy Spirit Missionary Sisters," said Fr. Mike. "The memorial is simple, not at all ostentatious, reflecting the character of St. Arnold. I enjoyed many other historic and religious sites, but the moments at St. Arnold's memorial are most enduring."
Fr. Mike suggests that travelers bring comfortable shoes and an openness to unexpected blessings!
"The Heritage Tour has spiritual, cultural, and inter-personal dimensions," he said.
Mark your calendars now because the Heritage Tour will take place September 18-30, 2023. The cost per person from New York is $4,479 and includes round trip airfare from New York, most meals, lodging accommodations, professional English-speaking tour guide, all admission fees, porterage and hotel service charges and more!
To learn more about the Heritage Tour, go to www.svdalumni.org/heritagetour.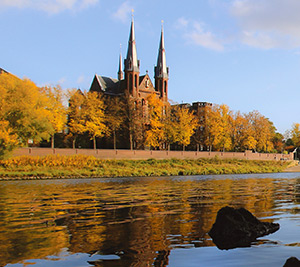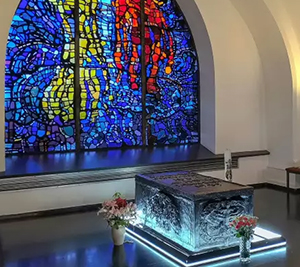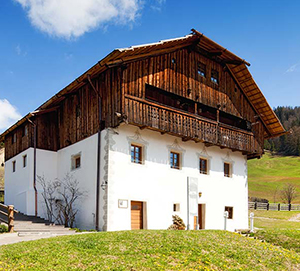 ---