Thursday Afternoons
One of the many features that separated Divine Word Seminary from the surrounding high schools was our unique schedule. Thursdays and Sundays were our days off from classes. That didn't mean that Thursday was without activities. We had a morning study hall, a community mass, and a work period.
The Villa
However, a small group of seminarians spent each late Thursday afternoon in Toledo at St. Anthony's Villa, an orphanage run by the Sisters of St. Francis and the Catholic Charities. I cannot remember which of the upperclassmen recruited me to join those who went to what we simply called "The Villa." Those who I accompanied to the Villa included Dave Eversman, Jim Barney, and Nick Nigro, among others. It fulfilled our Apostolic Work requirement. But, it was always more than that. It was an opportunity to go out into the community and put our beliefs into action.
As any sequestered boarding school student will tell you, part of the appeal of any activity that takes you off campus is the literal getting off campus. During my time at Perrysburg, the community owned a mid-Sixties black Chevy Impala as the student car. Of course, the upperclassmen would always drive, and whoever rode "shotgun" would DJ the AM radio. The Impala's liminal space between worlds always allowed us that unsupervised breathing room, which was often in short supply.
Once we arrived at the Villa, the children were back from their school and our main task was to run wild with the children in the huge playing fields beyond the compound of buildings where the children lived. Many of us already knew the boys from their time at our Summer Camp. So we all had our favorites. Mine were the Foley brothers, a pair of boys slightly separated by perhaps a year.
Robert Vellani having fun with Villa children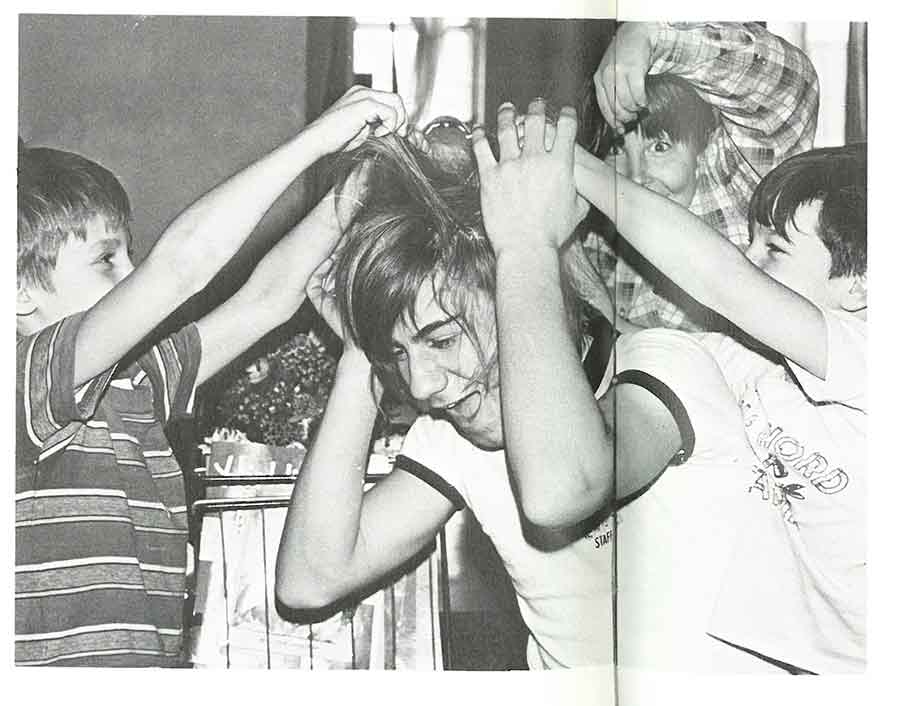 A meal never forgotten
After our playtime, we stayed and shared their evening meal. Each group of boys lived in a self-contained area, with a dining area adjacent to their sleep quarters. Each seminarian headed a table of boys who we helped with setting and clearing the table. I was already familiar with institutional quality food, but one evening meal stands out in my memory after all this time. Once we sat, we were given a white square cut block. One could see it contained fruit and was passing as the salad course. From the faces of the boys seated around the table, I sensed that something was off with this course. When I asked what was wrong I was challenged to try it myself. As the "grown folk" at the table, I plunged my fork into it and took a bite. I suppose I could barely contain my disgust. The white paste was mayonnaise, a condiment I never liked and never ate except by accident when unavoidable. The nuns always wanted the boys to clean their plates of food, so despite my rebelling taste buds, I had to at least eat three or four bites of this concoction. I have spent years doing everything with food service and food except cooking it and I have never eaten anything so awful.
It is said that "experience" is the new currency, and that, like the Attention Economy, we are living in an Experience Economy, too, where what we purchase is a good story to tell afterwards.
If that is indeed the case, then those of us who have been out in the world with our shoulder to the wheel of our life's mission, can reminisce fondly on our rich experiences in the Society of the Divine Word.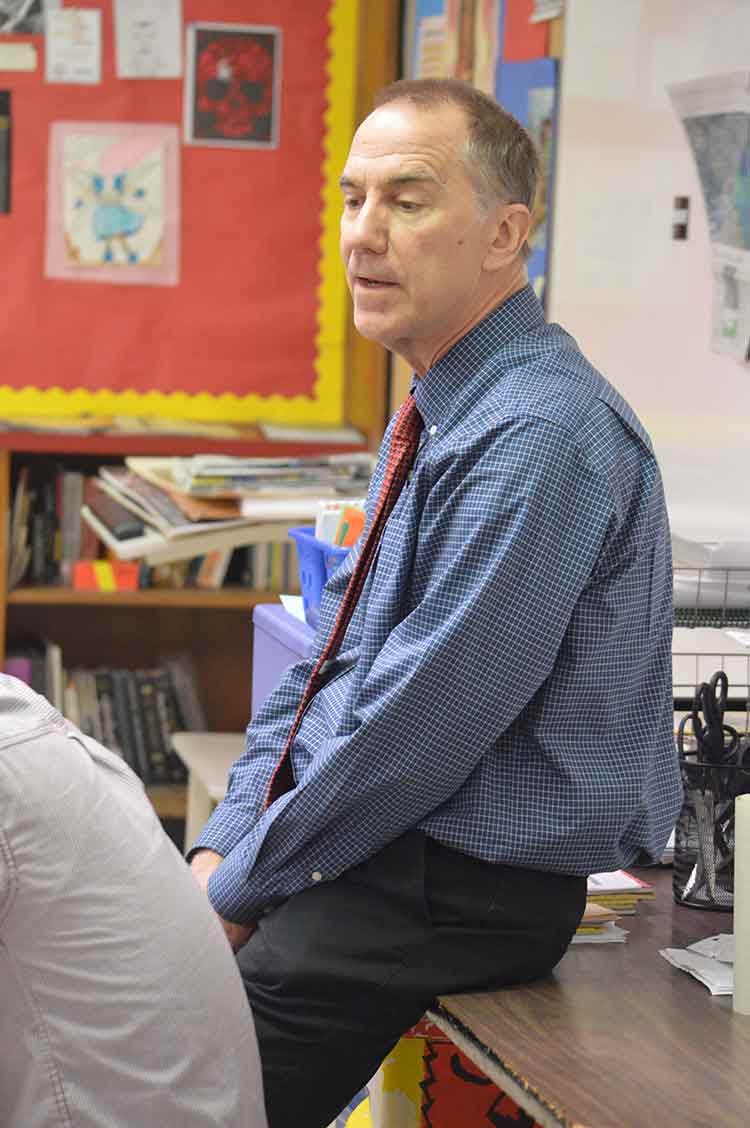 Fast forward to the present:
After discerning out of the program at Perrysburg, Robert followed his muse into music, theater and writing. In time, he circled back to academia, earning a master's degree and later a doctorate in fiction writing and literature. After finishing his undergraduate work, Robert said he laughed off a friend's comment suggesting that he should teach. "I said, 'Teaching is the last thing I'd do.' And, I was right: teaching is the last thing I'm doing."
Robert and his wife, Mary Louise Penaz, live in Burlington, North Carolina. Robert is an active member of the Alamance County NAACP, the North Carolina Association of Educators, and the Alamance Burlington School System Superintendent's Equity and Diversity Committee. He's also a board member of the Positive Attitude Youth Center in Burlington.