SVD Experience Shaped My Life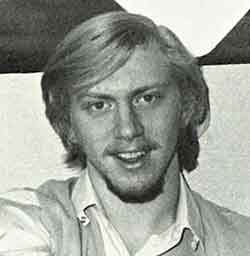 Divine Word was the center of my life for the five years I was at Perrysburg and Epworth.
I started at Divine Word Seminary in Perrysburg in 1968, with a freshman class size of 26 which dwindles to 10 by the time we were seniors. My good friend and classmate, Bernie Spitzley, and I were the only ones to continue onto Epworth.
While at Perrysburg I became very interested in visiting SVD missions in the US. I was very fortunate to be given opportunities to spend two of my summers at mission parishes down south.
Experiencing racism first-hand
The first opportunity was after my junior year when I spent my summer in Yazoo City, Mississippi, with Fr. Malcolm O'Leary at St. Francis Parish. My primary role at the parish was working with the sisters at the St. Francis Head Start Center. I was also exposed to the racial inequity of the south.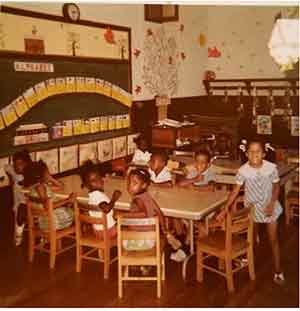 Most of the friends I made were black and lived around the parish on the black side of the tracks that split the town. My first experience with racism was when I went to a movie theater with my friends and met with some resistance from the theater owner when I sat in the balcony where blacks were required to sit. The police were summoned to remove me, but they left after I told them I wasn't going to leave because I was there with my friends from the parish. My second experience was when the police came to the parish house to question me along with Fr. O'Leary about a young white girl who had been raped in town and the white young man that committed the offense was last seen running across the tracks into the black part of town. Since I was the only white person living around that area, they thought it had to be me. Fr. O'Leary informed the officers I had been at the parish all evening helping with a roller-skating party in the gymnasium. During that summer, I also accompanied Fr. O'Leary to a memorial service for Medger Evers where I got to meet Charles Evers and Julian Bond. It was quite the summer. My parents drove all the way from Cincinnati to pick me up at the end of the summer for a small vacation before driving me back to Perrysburg.
Painting in Pine Bluff
The second opportunity was after my senior year when I spent the summer in Pine Bluff, Arkansas, at St. Peter's Parish with my second cousin Fr. Charles Leisring. My role in Pine Bluff was to assist with families and the youth in the parish. I was also given the monumental task of stripping and painting the entire outside of the church all by myself. It was supposed to take the entire summer, which it did, but not without getting pneumonia and having to get penicillin shots in the backside. While at Pine Bluff, I was able to join a caravan of parishioners on a trip to Bay St. Louis. Shortly after that, I left for Epworth to start my freshman year.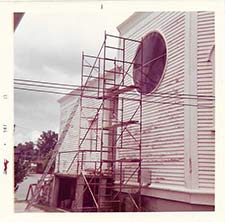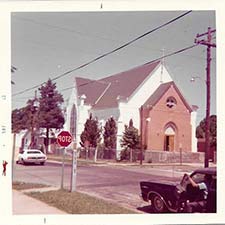 SVD for life
My freshman year at Epworth was a time of reflection and soul searching. I cherished my time there and the wonderful people I met, but ultimately, I chose to leave. All these experiences with Divine Word really made an impact on me. Those five years changed my life and contributed to my 33-year career as a children's services social worker and to who I am today.

As a side note, I graduated from Loras College in Dubuque, Iowa and have been married 43 years to my wonderful wife, a Clarke College graduate. Our wedding mass was officiated by Fr. Melvin James, the music was provided by Bro. Don Champagne, and my best man was Bro. Bernie Spitzley. I also went on the first Mission Trip to Jamaica to spend time with Bro. Bernie, but that's another story.
So even though I may not be a professed SVD, I am an SVD for life.